What is Cryptocurrency?
Cryptocurrency is a type of digital currency, which is managed on a decentralized system.
It verifies its transaction through digital signatures and its record are managed through cryptography.

Cryptocurrency is a type of virtual currency based on Blockchain Technology that is secured by cryptography and is almost impossible to copy.
It is a type of peer-to-peer cryptocurrency based on computer algorithms and exists only in digital form in the form of Coins.
What is SIP/AIP?
It is also known as (Systematic Investment Plan)/(Automatic Investment Plan) which allows investors to invest some amount of money into Financial instruments like Stocks, Mutual Funds, Cryptocurrency automatically from their bank account.

In this article, we will be talking about how to start SIP/AIP in Cryptocurrencies like Bitcoin, ADA, Ethereum, etc using the Vauld App.
Vauld is a type of Crypto Platform based in Singapore and is used to buy, sell, lend, trade Cryptocurrency under 1 single platform. It is a great platform backed up by great leading names in the crypto Industry like Coinbase, Pantera, etc.
Great Features of Vauld App are –
This Platform Allows Buy and Sell of all well known Cryptocurrencies.
Vauld also allows swapping of Cryptocurrency with any other crypto.
This app has Pro-Traading feature which makes cryptocurrency trading more easy.
Vauld also has Cryptocurrency loan facility where you can take money in excahnge of cryptocurrency.
It gives interest on Cryptocurrencies owned by you.
It allows AIP ie. Automatic Investment Planning which allows you to invest your money in any Cryptocurrency at every dip set by you.
Also, Read – Want to be a Millionaire? Know the power of Compounding.
How to Invest in Cryptocurrencies using AIP feature in Vauld App –
Open Vauld App and Deposit Money to Set up AIP.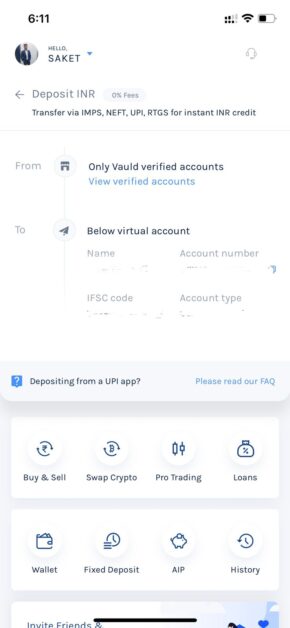 2. Select the AIP Option Shown in the Menu of App.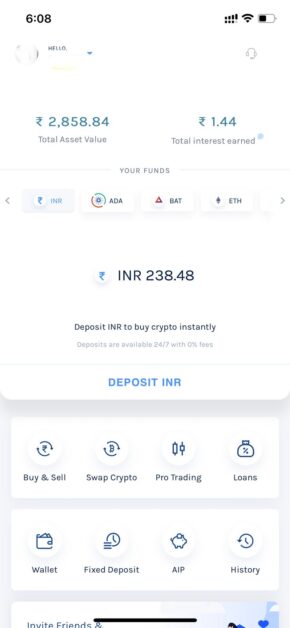 3. A list of all Pre-designed baskets by professionals are already made to choose from or you can make your own basket. After selecting the basket or making the custom basket.
4. After selecting set the frequency, amount, and the situation you want to buy the cryptocurrency in, and you are ready to go.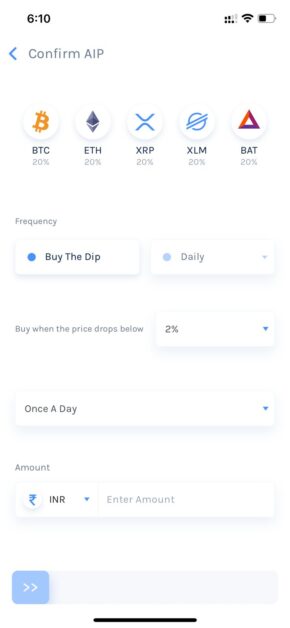 Thanks for reading.
What is Bitcoin? Know all about it.